Hi,
I'm about to deploy two PA-5060s in HA, and I am configuring everything from Panorama. When it comes to the Group Mapping on Panorama, the UI is different than it is on the firewalls.
On Panorama:
On the firewall: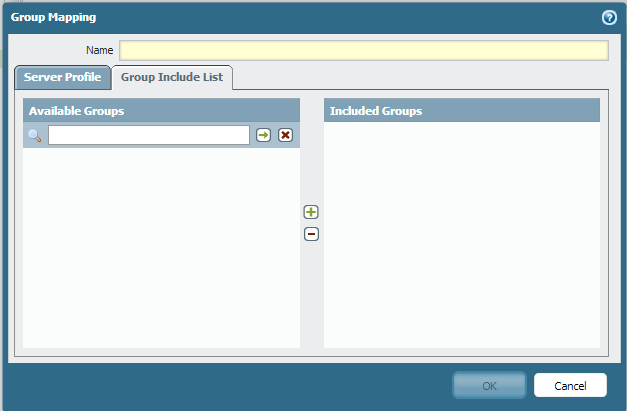 Any input is appreciated.
Thanks,
Alex
1 ACCEPTED SOLUTION
So what I am to understand is that I have to type in something like:
cn=information systems dept,ou=information systems,ou=users,ou=cec,DC=domain,DC=com
into the M-100 and hope that it's right, as opposed to being able to browse the structure tree like I can on the firewall. What if I make a mistake? How am I supposed to have all this information handy? Does this mean that the easiest way is to do it on the firewall and then copy all that information manually to Panorama?
I suppose my question still stands....why are they different?
Alex
Now shamelessly accepting all friend requests, until the first 72.