Hi All,
I'm preparing for tomorrow's iOS8 update. Last year with iOS7, we got slammed on bandwidth. This year now that we have the Palo Alto, I'm configuring QoS so that the iOS update doesn't eat all of our bandwidth.
Does anyone know what App-ID the iOS update service falls under? There is an apple-update app-id, but it appears to be only for computers running MacOS. Do I just set a blanket policy covering all Apple traffic just to be safe?
Thanks,
-Mike
1 ACCEPTED SOLUTION
Hi Wocomike,
There is no single app-id name "apple" which covers all apple traffic.
Instead we have separate app-id for all apple services, please find the same.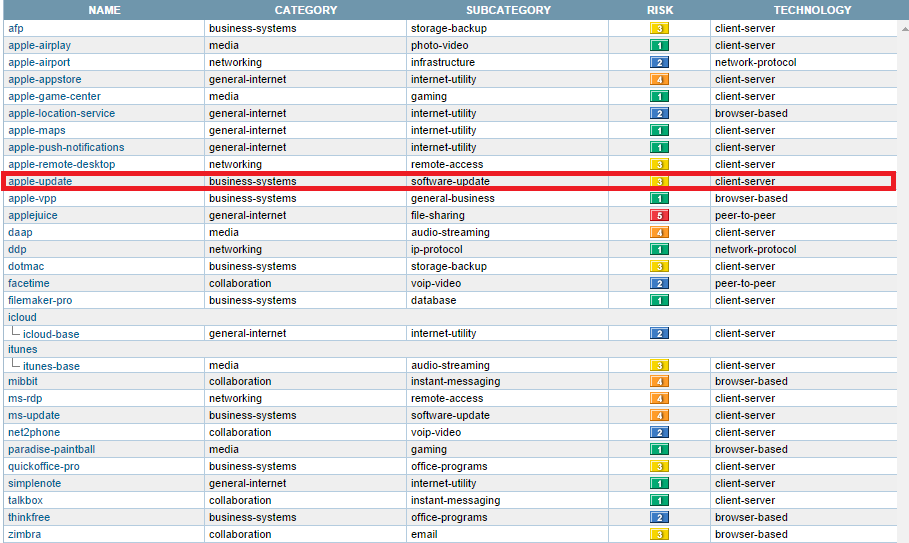 "apple-update" should cover all kind of updated from IOS including ipads. I would suggest you to try with one of the ipad to confirm the same.
Regards,
Hardik Shah