Apps & Threat update link not visible
Hello Guys,
when I was about to update the latest Antivirus, Applications and Threats (Device>Dynamic Updates) of the box, I noticed that the update link for Applications and Threats are not visible. I tried to restart the box but still the link did not appeared. I have attached here the screenshot showing the scenario.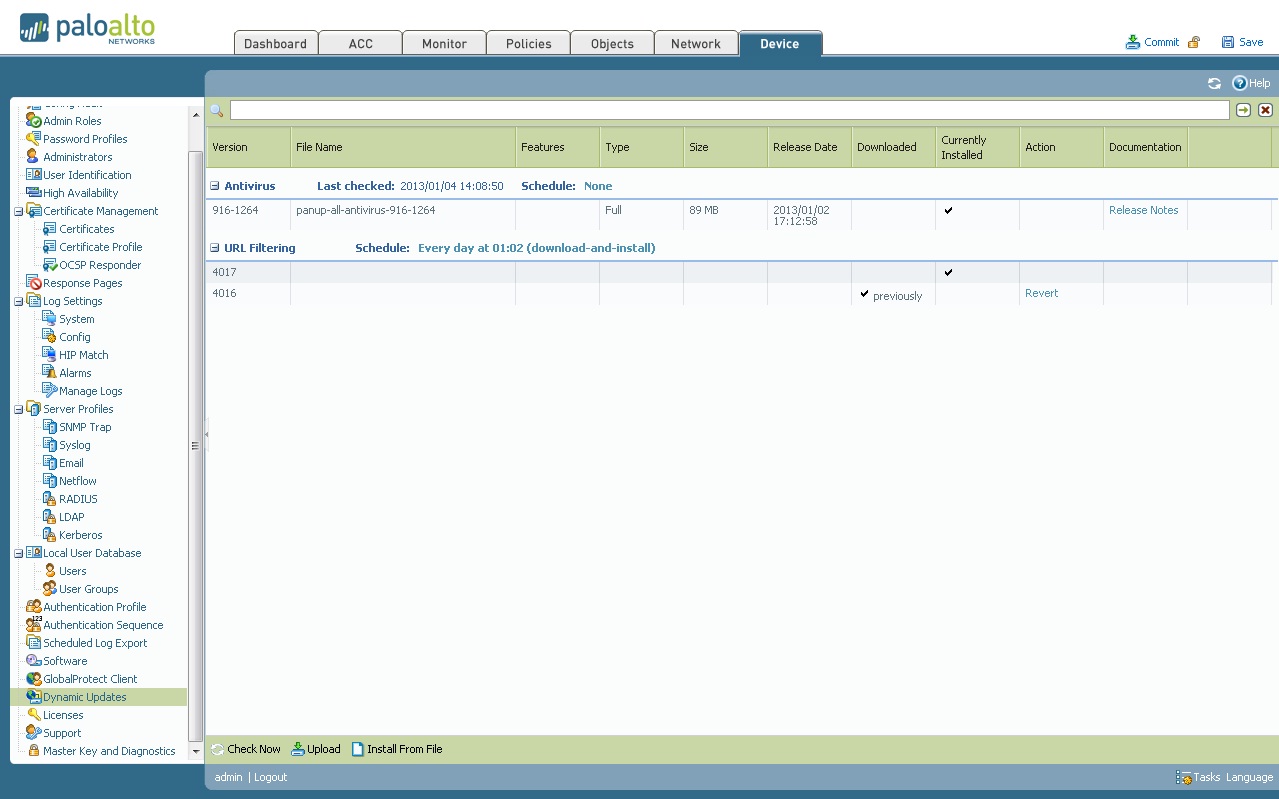 By the way I already upgraded to the latest OS Version which is version 5.0.1. The upgrade requires the update of Applications and Threat so I installed the update manually.
Hope you could help me on this.
thanks!ile
-hart