Hi,
Our user have a problem with GlobalProtect client on a computer running Windows 8. Client was behaving very unpredictable (constantly connecting and disconnecting from the VPN), so it is uninstalled (from Control Panel\Programs\Programs and Features - Uninstall a program).
Now, when attempting to install the new GP client he gets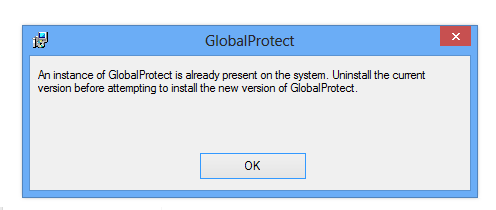 He rebooted the computer several times, deleted the file C:\Program Files\Palo Alto, deleted all traces of Palo Alto in the registry, deleted GP adapter in Network Connections, but the problem still occurs.
Does anyone have any idea what else to try?
A small note, GP client behaves well on other computers.
Tnx,
BR,
Vesna.
1 ACCEPTED SOLUTION