The last few weeks I have noticed a large amount of traffic on the Network Monitor coming from IPSec-ESP. I moved several VPN tunnels off our old WatchGuard to our Palo Alto PA-3020 around the time this started. When I click on the application itself to filter it I see that it cannot identify anything about the traffic. Is this normal? Shouldn't it at least be able to identify the source or destination of the traffic?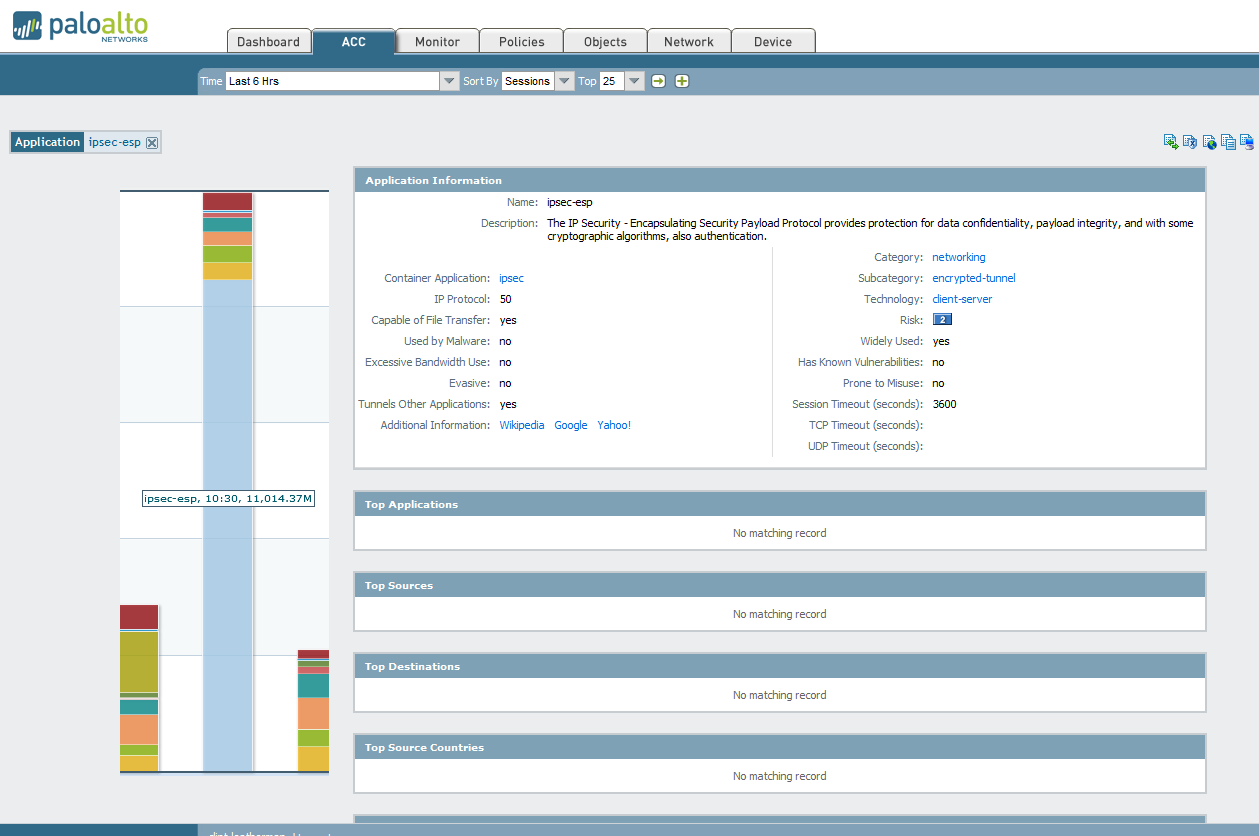 1 ACCEPTED SOLUTION
Hello Clint,
Is there any active session present on this PAN FW..? You may apply below mentioned CLI command:
> show session all filter protocol 50
ACC will give you the live session information, where traffic log will give you session information at the start or end.
Thanks