Network Monitor does not show specific data.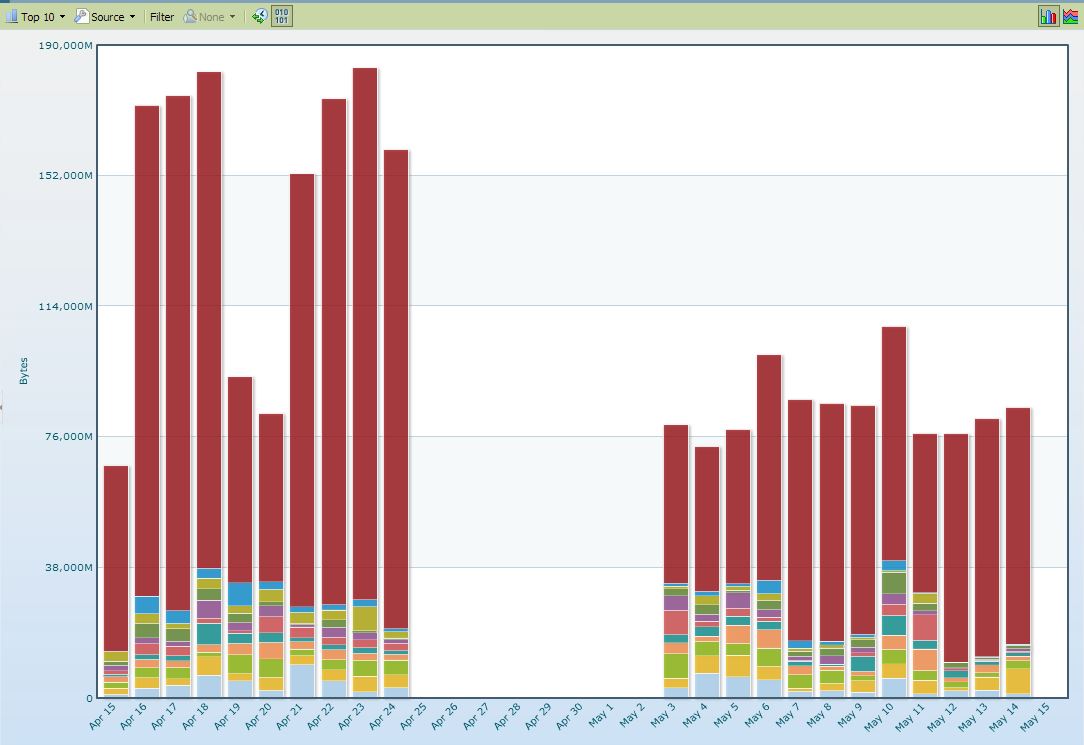 Hi.all
I Have a question about Network Monitor of App Scope.
filter "Source / Top 10 User / Last 30 Days"
When filtering application is normal.
When I select source of data is not seen among the eight days. (Capture Attached)
Also I was check the Network Monitor last night then April 24 ~ May 1 of data not visible. Today check the Network Monitor April 25 ~May 2 of data not visible.
Please let me know if what I should be checked.
Thanks...