Operation Failed: Invalid Sequence
Hello,
I recently upgraded to Panorama 5.1.0 (I know, I'm a glutton for punishment!) and am experiencing an issue when attempting to add items to an application group. We've tested this with several workstations and both IE and Chrome and each result is the same. As soon as we attempt to type in a new application to find it in the list, we are greeted by this: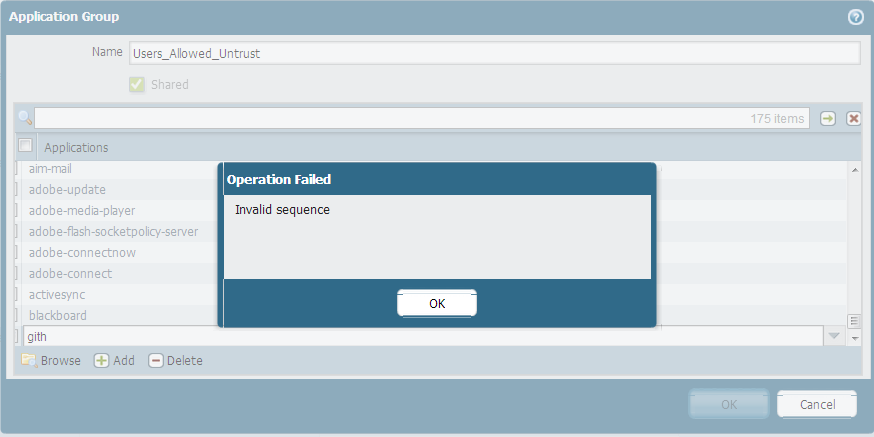 This is forcing us to click "Browse" and add the application in that manner. Is anyone else experiencing this behavior?
Also, just discovered that I could not use the "Insert Image" functionality of this post when using Chrome, but that could be my issue
.
Thanks,
-Bob.
This appears to be a bug.
Please open a case with support.
I've opened a case and the response was to either downgrade or utilize a workaround because it won't be fixed until the next release. Since it isn't a huge issue, I'm just using the workaround.
We have same issue. Horrible.