Hello
I have group of reports that are gnerated every week.
Every custom report I tested using "run now"before I let them work scheduled.
My report looks like:
and the output: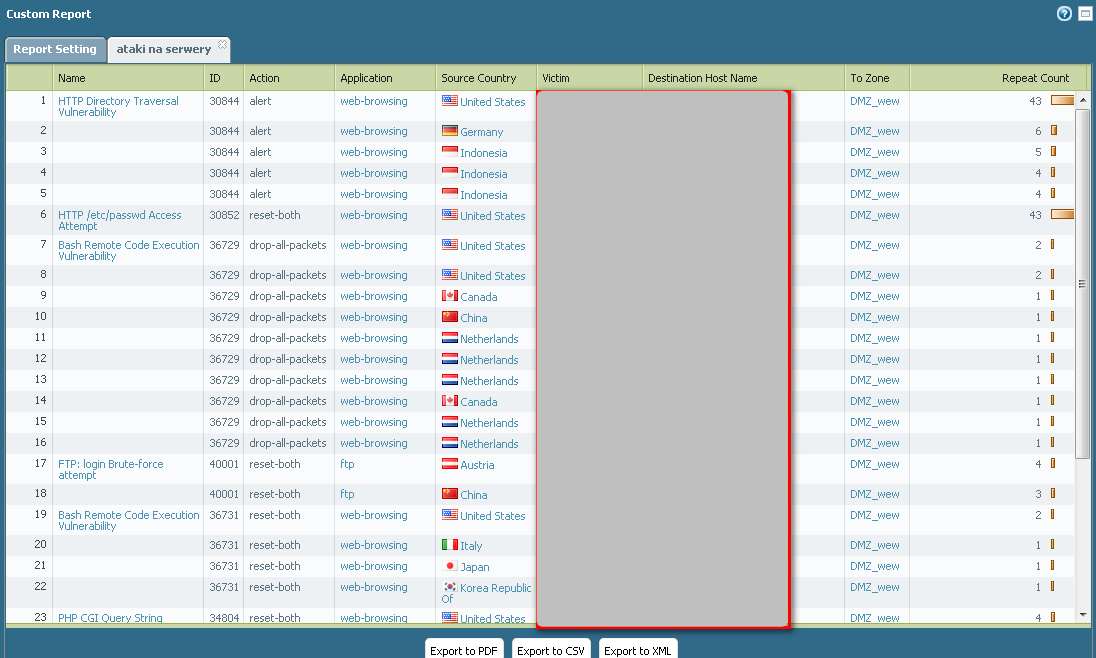 but output from pdf that I got on email: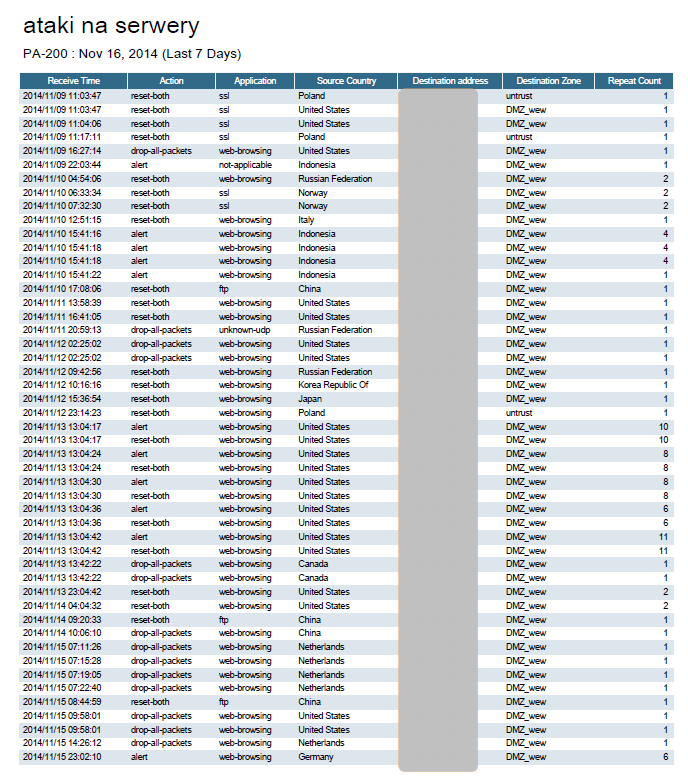 as You can see, the "Name" and "ID" column is missing.
My small investigation give some dubt. Why this (and one before) report has different icon than most of them?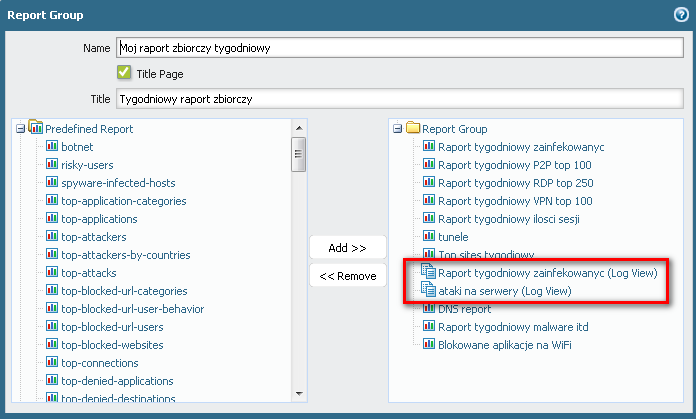 What does it mean icon from "ataki na serwery"?
This report generated from Monitor > Reports work properly and output generated as pdf looks OK.
Please tell me where I pass mistake in configuration or is it a bug?
Regards
Slawek
1 ACCEPTED SOLUTION
If the names are not showing then add 'threat/content name' to the selected columns
another option is to group by threat/content name
i prefer to sort by count, then group by subtype
Hi Slv,
Yes that is expected icon of the detailed threat logs :
In order for you to see the report in expected column, you can configure "Selected Columns" under Custom Report for "ataki na serwery", you can have Threat Name, Action, Application and so on.., commit the changes and look for the next report. This should resolve the issue. Hope this helps. Thank you.
Hi Ssharma
I will do that.
I have one question (just for clarification) why when I cliced "Run now" I get Name and ID but when _the_same_ report is generated automatically by scheduler it hasn't such information?
Regrads
Slawek
If the names are not showing then add 'threat/content name' to the selected columns
another option is to group by threat/content name
i prefer to sort by count, then group by subtype