Hi,
I have setup a decryption policy to decrypt inbound SSL traffic for the Exchange web mail server. However, when I check the logs I see only some traffic as decrypted and some arnn't. Refer below screenshots,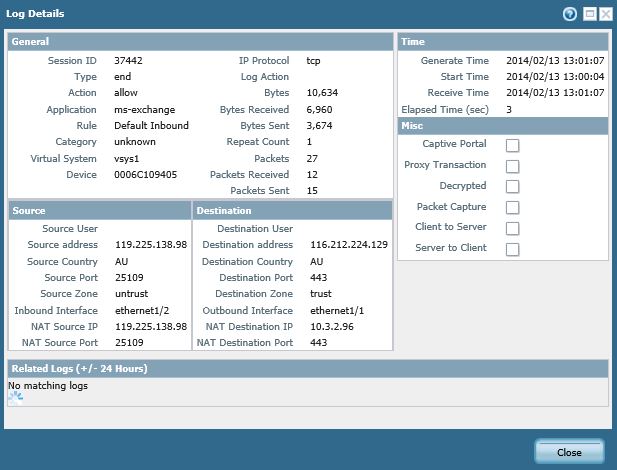 Why isn't the policy not decrypting all the traffic?
I'm trying to decommission the Microsoft ISA server used as reverse proxy for Exchnage Web mail. Is it safe to use inbound SSL inspection and NAT the traffic into the internal exchnage sever?
Shayan