Unknown Users Detected In User-IP Mapping
Hi All,
I was checking the User-IP mapping in one of the boxes and noticed something which is a mystery to me. I have attached the picture in this discussion. Some of the entries in the output show as Unknown. Any of you know why and how this happens ?
The white boxes that have been cut out are the usernames which i had to remove due to privacy concerns.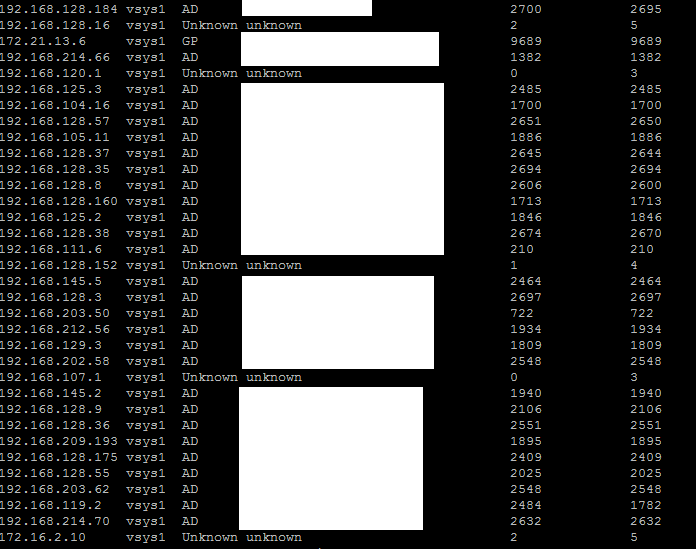 hey
just wondering if you found a solution to this,
Im having some of those unknown, and that messes up with the rules that has user ID in it.
very sporadic, impossible to troubleshoot.
thanks