Reply
Topic Options
Mark Topic as New

Mark Topic as Read

Float this Topic for Current User
Highlighted
L4 Transporter
Hi,
Our UserID is doing a weird behaviour. UserID is sending "probing" and weird connections to a lot of machines. We havent configured anything for these computers where userid is sending connections, why is the UseriID doing this???
I attached a screenshot with the diferent tries to random IP´s in my network.
We have disabled WMI probing and Netbios probing and these connections disappear.......why?? what this kind of connection do?
Thanks...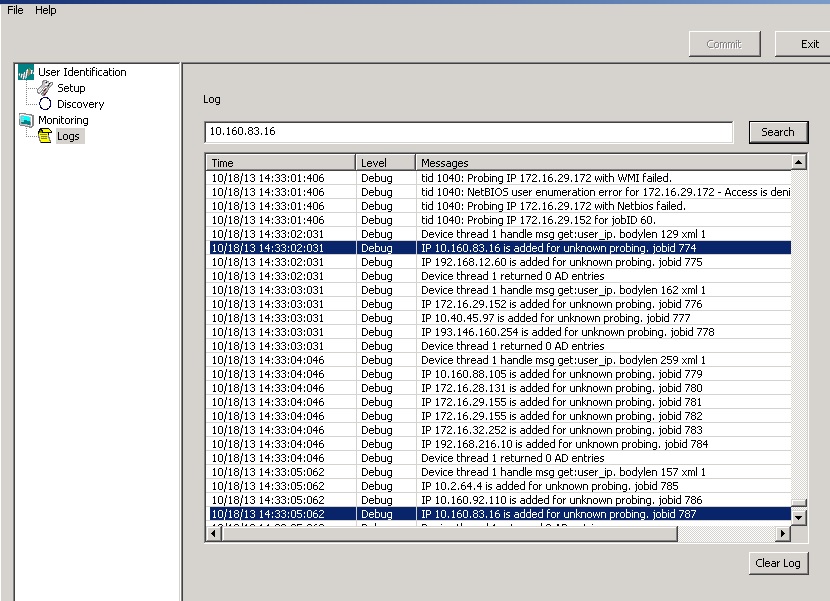 Highlighted
It is an expected behavior when WMI and netbios probing is enabled . If a ip-user mapping doesn't exist in firewall or user-idagent and traffic is seen on firewall from that specific ip , user-id agent will try to get the resolve IP > user mapping through WMI/netbios probing Disabling wmi probing is recommended if the account used in user-id agent doesn't have permissions on the client machines to probe through WMI . Same is the case with netbios probe as well if the clients are not allowing remote netbios probe Following link has the document on User-id configuration tips https://live.paloaltonetworks.com/docs/DOC-1052
Highlighted
It is an expected behavior when WMI and netbios probing is enabled . If a ip-user mapping doesn't exist in firewall or user-idagent and traffic is seen on firewall from that specific ip , user-id agent will try to get the resolve IP > user mapping through WMI/netbios probing Disabling wmi probing is recommended if the account used in user-id agent doesn't have permissions on the client machines to probe through WMI . Same is the case with netbios probe as well if the clients are not allowing remote netbios probe Following link has the document on User-id configuration tips https://live.paloaltonetworks.com/docs/DOC-1052