Data Filtering / URL Logs into Splunk
Hey Guys,
I have the Palo Alto App working for the Threat/Traffic Logs.
However, I would like to do the same for the Data Filtering / URL Logs.
Is this possible?
Let me know if it is and how to do it.
Thanks.
Brian
Yes I have URL --> Splunk running. Use the log forwarding option in the security rules.
1.) Create URL profile with all cat. set to alert
2.) Create Syslog Server Profile for Splunk

3.) Create Log forwarding Profile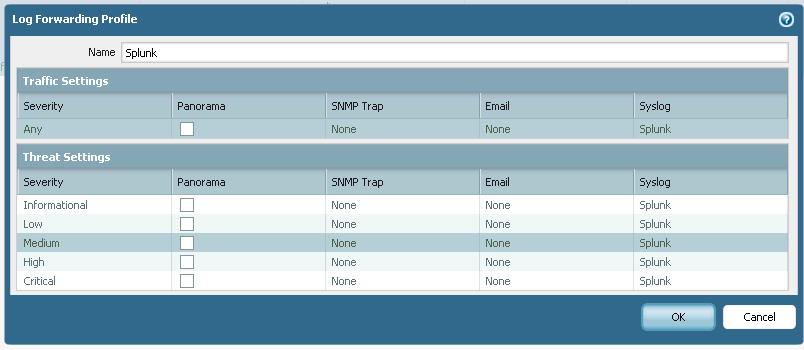 3.) Attach the URL alert profile to the appropriate security rule
4.) Attach the log forwarding profile to the appropriate security rule (Options)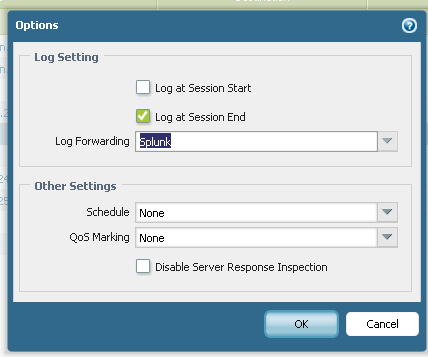 done.
I have not tested Data Filtering alerts into Splunk.
Roland
I did exactly what you described and I still don't see URL or Data Filtering stuff in my Splunk. I'm running Splunk for Palo Alto Networks 3.0 and Splunk version 5.0.2.
Did you have to do anything special in Splunk to get this data to show up?
Thanks,
Jeff
Ahh... I just figured it out. My log forwarding profile was only forwarding Medium to High Severity levels. When I enabled Low & Informational the URL data started showing up.
Thanks,
Jeff