The last few weeks I have noticed a large amount of traffic on the Network Monitor coming from IPSec-ESP. I moved several VPN tunnels off our old WatchGuard to our Palo Alto PA-3020 around the time this started. When I click on the application itself to filter it I see that it cannot identify anything about the traffic. Is this normal? Shouldn't it at least be able to identify the source or destination of the traffic?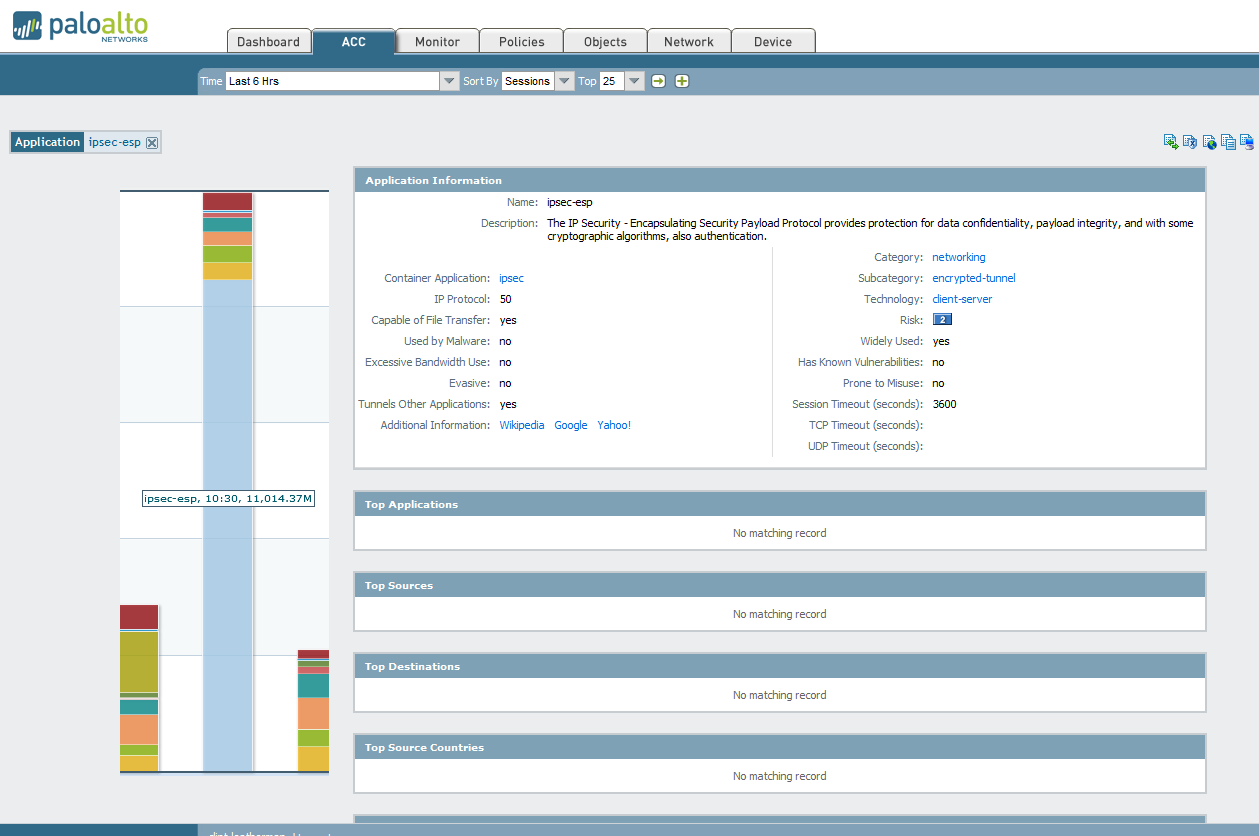 Hello Clint,
Rekey takes hardly couple of second, which will not turn down IPsec Session. Hence its not considered to be tunnel down.
Tunnel down means firewall has Network or Transport layer issues to reach peer or no interesting traffic for long time.
Regards.
Hardik Shah