jar file blocked by Data Filtering
Hello together,
i have the problem that a jar-file would be blocked and categorized as a "Microsoft PE File". The PE Files are blocked by a "File Blocking Profile", thats okay, but jar files actually not blocked in that profile??? And i think this jar file shouldn't categorized as a PE File???
Perhaps somebody has similar problems.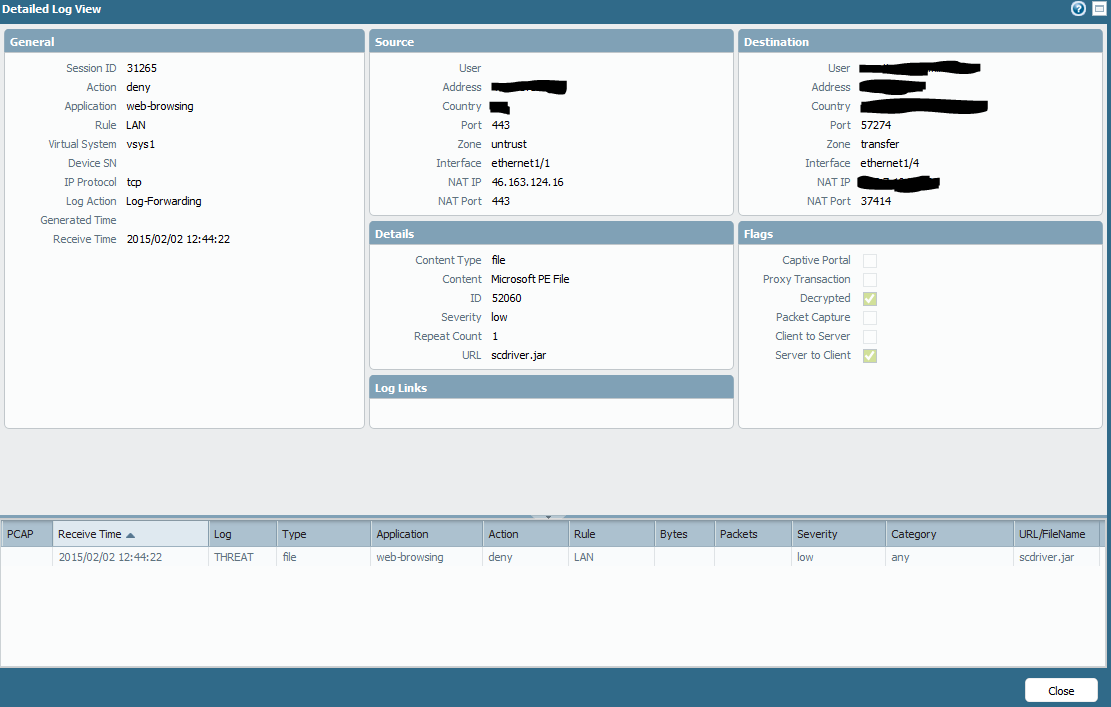 Any suggestions??
Thanks in advance
Hello ITSama
I have seen issue when a File Blocking profile is configured to block the .zip files, it also blocks the .jar files. But, it should not identify as a PE. You may enable a flow basic with content ID enabled (CTD) for more detail information, else open a ticket with support for the root cause analysis.
Thanks
Hello Hulk,
after fruther investigation, I opened a ticket. The answer from the support is that that jar-file includes 2 windows dll-files, which are categorized as PE-Files :smileylaugh:.
Thx