Cisco WLC integration problem with PA.
I have Cisco WLC 5508 , kiwi syslogd and PA.I can see snmp traps in Syslogd but only username is visible , ip address of the client is missing.Can anybody help how to parse it in Palo alto Firewall.
Regards,
In the meantime you can avoid the use of a third party server and can directly send syslog events to your firewall.
The following command on WLC is everything you need:
logging syslog facility client associate enable
After that configure Palo Alto firewall as syslog server on WLC.
On Palo Alto firewall you should create a Syslog Parse Profile with the following entries: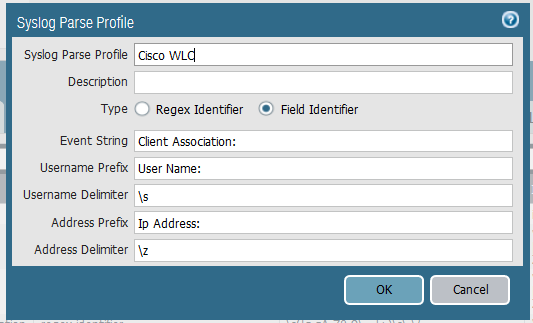 Basically that's everything you need to get it running.